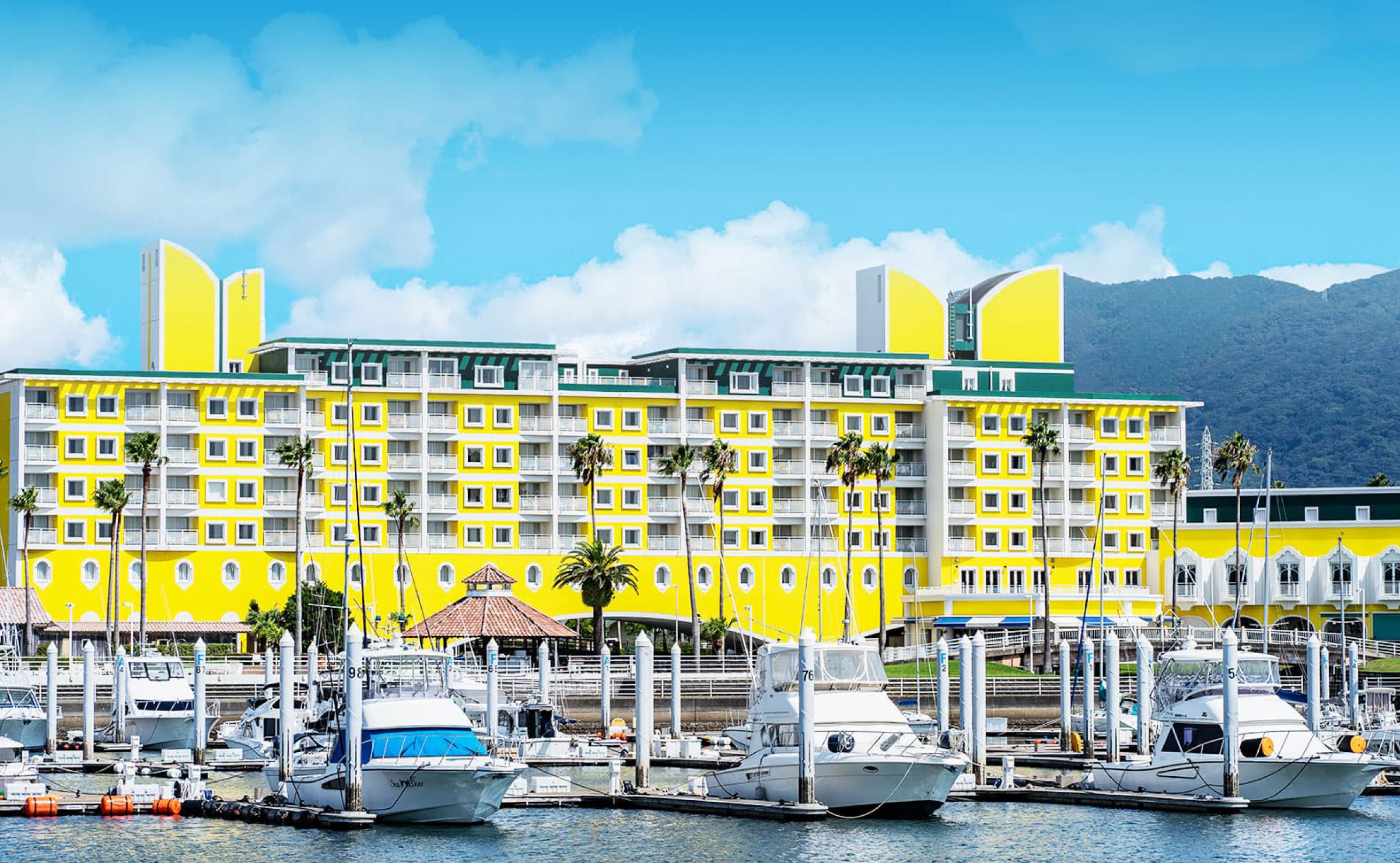 Retreat in Harmony
With a View to Remember
Go to a seaside resort hotel where you can be healed by gastronomy and superb views

Rooms
Magnificent ocean view from all the rooms
Wakayama Marina City Hotel is located in a spot with excellent views, with all guest rooms looking out over the ocean. Our 99 rooms are all decorated with Italian made furnishings, and each room has a different design. It allows you to enjoy a different look every time you stay here. Rooms are divided into 3 general types. Choose the one suits your style.

Restaurants
Experience fine dining at the Wakayama Marina City Hotel
Located by the sea, our restaurants feature freshest and finest ingredients.
Make a trip to enjoy our Grand Chef Saito's specialty "Fresh Abalone Spaghetti" or the longtooth grouper (kue), the Wakayama's signature ingredient in winter.
You will love our main dining, Italian Restaurant Caro E Cara with its beautiful view, and the authentic Japanese Restaurant Shikisai which serves real Kaiseki.
Gathered local food
The local foods are gathered here!
Famous products and specialties, especially the varieties of pickled ume (Japanese plum) and soy sauces,
delisious Mandarin Orange juice should not to be missed.